Welcome to the Office of Dr. David Lelonek, Independent Levittown Target Optometrist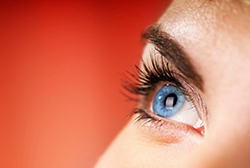 Our practice is located inside the Levittown Target Optical, at 3850 Hempstead Turnpike, on the corner of Wantagh Avenue, which is one of the main "Shopping Hubs" of Nassau County.  We are about a mile west of the Seaford-Oyster Bay Expressway's 7W exit.  Inside Target, people can get their household items, pick-up their medications, grab a computer or television, enjoy a real coffee, and get an eye exam and new glasses and contacts, all in the same visit.  It really is "One-Stop Shopping", and the prices cannot be beat.
We are located inside the Optical, and work closely with them, but we are independent and separate. This gives the patient the guarantee that we will prescribe them only that which is needed for their best care; not a product to "raise the profits". We have a new "state-of-the-art" office, with a knowledgeable, caring staff of eye doctors (Optometrists), and helpful, considerate office personnel.